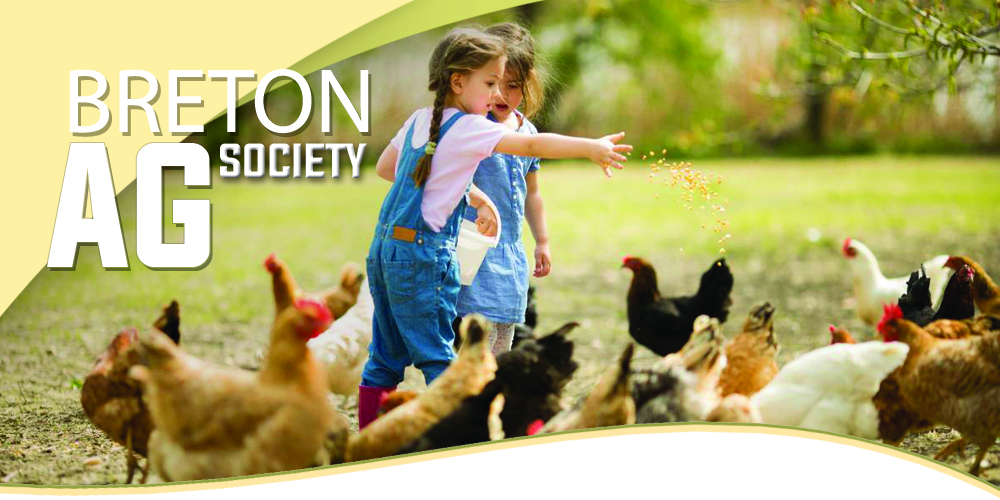 The Breton Agricultural Society is a community group in Breton Alberta. We host agricultural, community, and safety events through out the year to promote an active, inclusive community. Breton Ag Society operates the Breton Community Hall which is the hub of our community.
UPCOMING EVENTS
Ag Society Fall Events
Breton and District Annual General Meeting
Monday, December 9, 2019
Salt and Pepper Lounge
Supper @ 6pm
Meeting and AGM to follow @ 7 pm
All current and new members are welcome. This is a wonderful opportunity to be an active part of your community.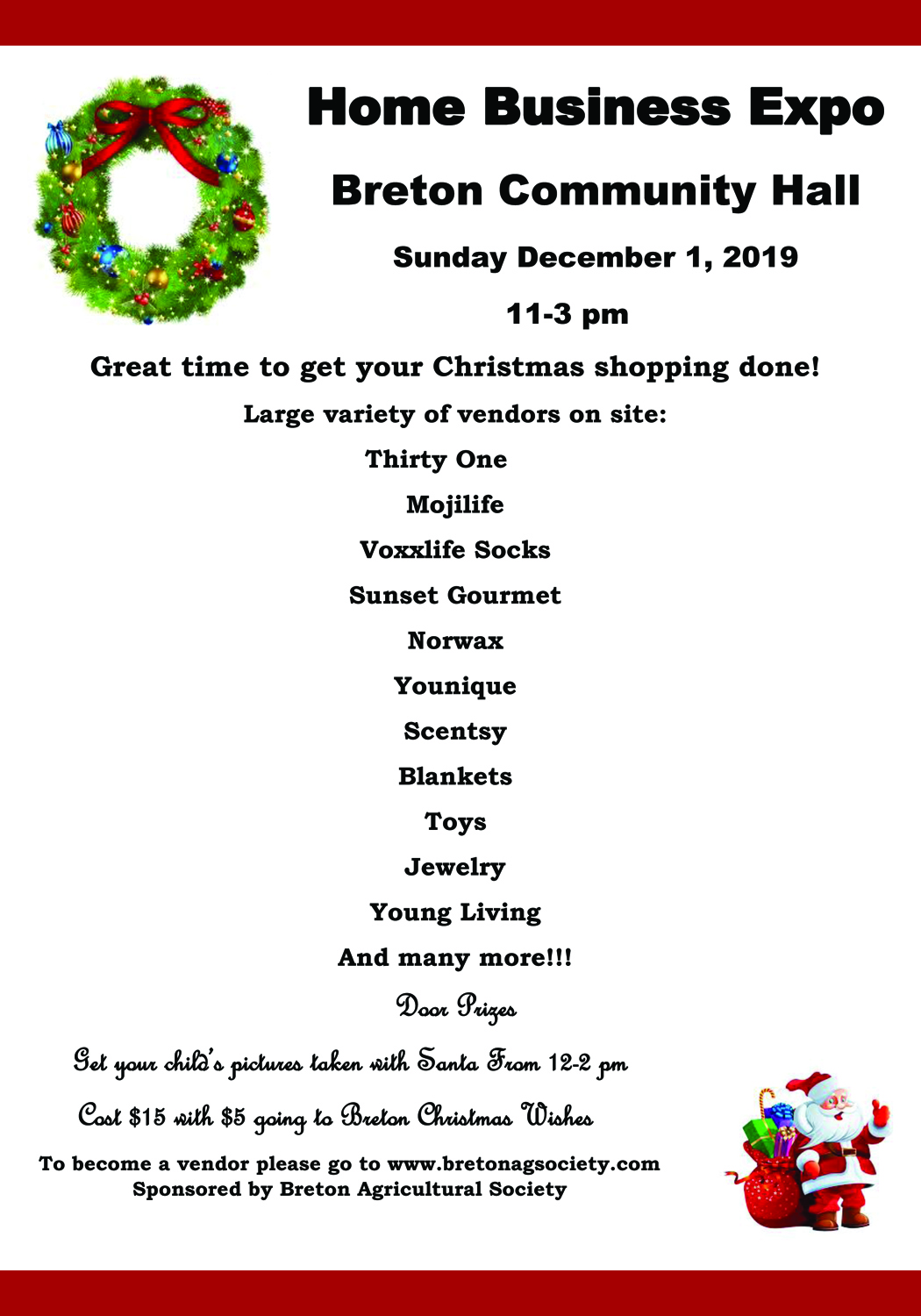 To exhibit at the Home Business Expo download the Vendors Contract here
Promoting active inclusive community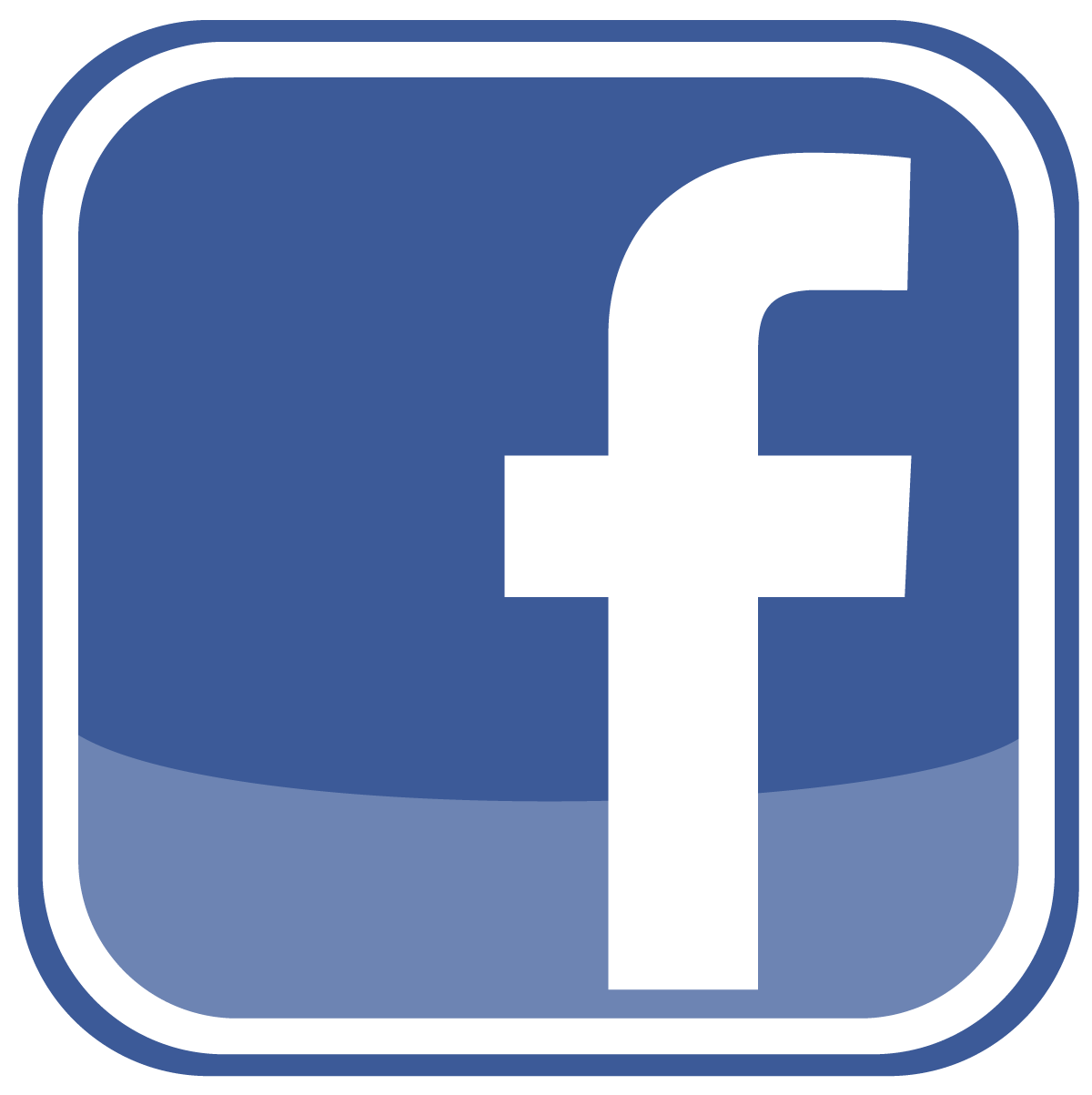 48 St Breton Alberta T0C 0P0

© Copyright Breton Ag Society